MEDITATION, MINDFULNESS & YOGA CLASSES
Mind, Body, Breath and Mental Health
Astute Counseling & Wellness Services is the FIRST to incorporate therapy and mindfulness practices into their overall vision of wellness and mental health. We have added new mindfulness and yoga experts to our team who will be conducting in-person and zoom classes to teach meditation, mindfulness and yoga. View our class descriptions, browse schedules, and take advantage of our limited time offer for class package bundles below.
My Account
Enrollments for
January

18

, 2023

-

January

17

, 2024
<< Previous |
Today |
Next >>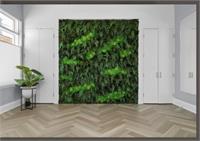 Mon
Date:

Jan 09 2023

-

Jan 30 2023
From:

7:00 PM

-

7:45 PM
Join us for a virtual four week intro to meditation and mindful living! Learn to meditate and practice mindfulness for all levels!
Instructor, Jaci McCarty teaches SEED meditation: Simple, Easy, Everyday. Jaci offers options for trauma, anxiety, and depression.
Week 1 -January 9th: Awareness- the cornerstone of the practice.
Week 2 -January 16th: Mindfulness and mindful living.
Week 3- January 23th: Meditation- what, how, when, and where.
Week 4 -January 30th: Heart centered practices (it takes compassion).
Meet our Meditation, Mindfulness and Yoga Experts.
Jaci McCarty is both a Certified Yoga Teacher with advanced training and a Certified Mindfulness and Meditation Teacher serving Chicago and the surrounding suburbs. With over ten years of experience working with students/patients in many different settings, including private, mental health and addictions, and corporations of all sizes, Jaci has discovered a unique method that encourages safety and ease. By empowering people to manage their own stress response and be deeply aware, Jaci ensures mindful living and meditation become a part of each person's peaceful inner life.
Instructor at Northwestern Medicine CDH in Behavioral Health and Addictions
Certifications
Certified Yoga Teacher (CYT) with over 200 hours of training
Certified Mindfulness and Meditation Teacher (CMMT), with over 200 hours of training
Trauma Sensitive Training
Mind/Body and Stress Management Expert
Astute Counseling & Wellness Services Can Help!