Melissa Le Nicol L.AC, Dipl. Ac (NCCAOM)
Acupuncture $110
Acupuncture with Essential Oil Cupping $130
Why Acupuncture Matters in Mental Health
After working several years in her private practice in downtown Chicago, Melissa continued advanced acupuncture course work with The Balance Method creator, the late Dr. Richard Teh-Fu Tan. In 2009, Melissa was accepted in the first acupuncture PhD program for foreign students at GUCM and completed all core classes and in 2021 received certification in Acupuncture Point Injection Therapy (APIT). 
Melissa and has experience providing services to individuals with a variety of symptoms and concerns. She has experience working with anxiety, panic, depression, insomnia, women's health issues, migraines, chronic pain, digestion issues and pre and post acupuncture treatments to women undergoing embryo transfers for fertility. Melissa is a former Board Secretary for Illinois Society of Acupuncture (ILSA) and Board Certified in Acupuncture through the National Certification Commission of Acupuncture and Oriental Medicine (NCCAOM).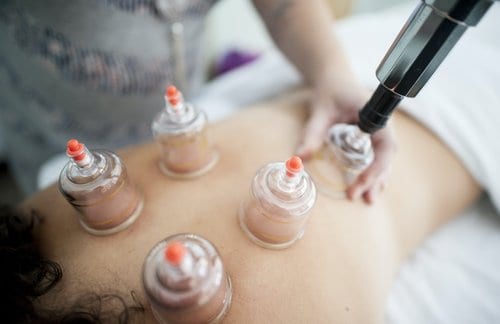 HOLISTIC APPROACHES TO MENTAL HEALTH ISSUES ARE SUPPLEMENTARY AND COMPLEMENTARY METHODS THAT CAN HELP ENRICH THE TREATMENT PROCESS FOR MANY, ALLOWING FOR BETTER TREATMENT RESULTS, QUICKER RELIEF FROM SYMPTOMS, AND POSITIVE LIFESTYLE CHANGES. ACUPUNCTURE FOR MENTAL HEALTH IS ONE OF THESE HOLISTIC TREATMENT APPROACHES THAT CAN HELP A NUMBER OF INDIVIDUALS GETTING HELP FOR MENTAL HEALTH ISSUES. IF YOU'RE WONDERING IF ACUPUNCTURE IS SOMETHING YOU SHOULD INTEGRATE INTO YOUR MENTAL HEALTH TREATMENT PLAN, FIND OUT MORE ABOUT THE BENEFITS OF THIS SUPPLEMENTAL TECHNIQUE TO DECIDE FOR YOURSELF IF IT'S SOMETHING YOU'D LIKE TO TRY.

Acupuncture is proven to be a successful and helpful tool in the treatment planning of a number of mental health issues. This is because it promotes overall wellbeing and stress reduction, which can be assistive to almost anyone who's seeking help for any mental health condition. Basically, acupuncture helps the body to perform better as it promotes the release of endorphins, the cycling of hormones, and even the circulation of the blood. The result is a better functioning body, relief of pain, and better organ functioning all-around.
While acupuncture can help people dealing with a number of issues, in the mental health field, it's most notable for use in patients diagnosed with depression and anxiety disorders. Acupuncture, as it affects the body's nervous system, can show great appeal to people living with these conditions as it can help to reduce the severity of symptoms. And, promote better feelings of overall mental wellbeing.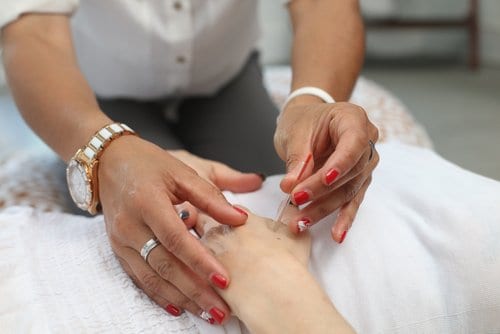 ACUPUNCTURE AND MENTAL HEALTH
To help alleviate anxiety and depression, more and more Americans are turning to age-old holistic modalities such as Chinese medicine. "Chinese medicine, which includes acupuncture, massage and herbal medicine, is a very popular way to help individuals relax and re-energize. It can help with conditions such as anxiousness, depression, insomnia, tense muscles, headaches and pain; all things many of us experience", said licensed acupuncturist and American College of Traditional Chinese Medicine clinic dean, John Kolenda. Kolenda's Clinics have treated patients with mental illness and overall well-being since the 1980's, and see upwards of 17,000 patient treatments each year.
Astute Counseling & Wellness Services Can Help!